Urban Greens Announces New General Manager!
Please join us in welcoming Rob Drake.
Rob brings 11 years of co-op experience, exhibiting a versatile skill set spanning Marketing, Purchasing, Pricing, Store Operations, and General Management.
His co-op journey commenced in 2012 as a Produce Clerk at Hungry Hollow Co-op in New York. More recently, and since 2019, he held the position of Pricing & Category Manager at BriarPatch Food Co-op in Grass Valley, CA.
Rob, his wife Frances, and their 1-year-old son Robbie, eagerly anticipate becoming a part of the Urban Greens community. Don't hesitate to say hello when you visit the co-op and welcome them to Providence!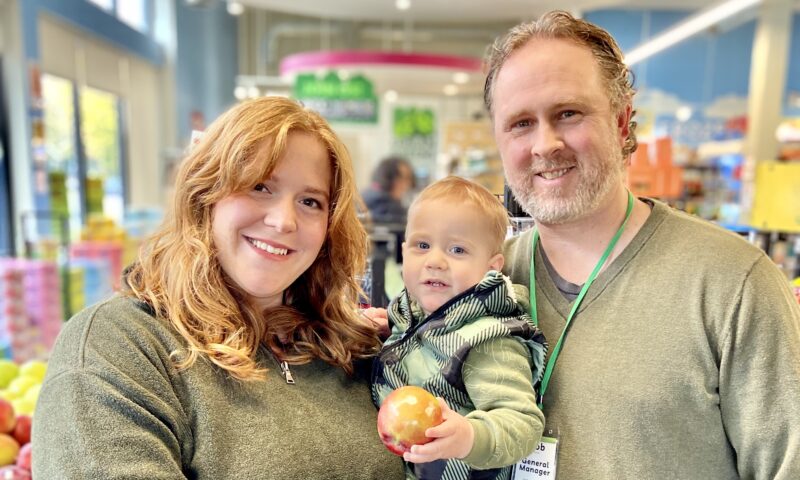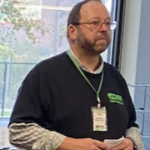 We extend our heartfelt appreciation to Joe Doura, our interim General Manager, for his remarkable leadership. Since September 2022, Joe has steered Urban Greens in line with its mission, vision, and values, contributing significantly to the Co-op's growth and success.
Joe's dedicated leadership over the past year has been invaluable, and we're pleased to announce that he will continue in supporting Urban Greens in his renewed capacity as Finance Manager. Thank you, Joe, for your outstanding contributions!
Huge success for October's member drive!
Over 65 new member-owners joined us this fall! Thank you to everyone for supporting locally owned community owned business! Continue shopping the sales, getting satisfaction from supporting your community, and becoming more active about how you can participate going forward.
Prize winners were all contacted directly. Congrats to all!
Warm thanks to our team of cashiers and helpful staff for answering all the questions!
Looking to order from our holiday menu?
Click here to get to our online pre-order system for turkeys, pies, and more.
From our Fairtrade Mural Reveal Party: (the following links go to Instagram)
Gentri Lee created and shared a lovely and descriptive recap video of her experience at our party. Find it on Instagram @gentrilee.
Other people to see on the scene included Vana Black @vanablack and Dee Sood @d_liciouseats with her kids their take on Fairtrade.
Here's our Instagram reel from that day!
Recent Posts
Barbra
Dear Co-op Community, I wanted to take a moment here in this season of gratitude and togetherness to thank the Urban Greens community for welcoming me and my family. Urban Greens is a co-op [...]
Barbra
Urban Greens Announces New General Manager! Please join us in welcoming Rob Drake. Rob brings 11 years of co-op experience, exhibiting a versatile skill set spanning Marketing, Purchasing, Pricing, Store Operations, and General Management. His [...]
Barbra
We have so much to share... Here's a preview of the contents below: -We're having an ice cream social on Oct 21 to CELEBRATE Fairtrade Month and our new MURAL! -Sign [...]