We have so much to share…
Here's a preview of the contents below:
-We're having an ice cream social on Oct 21 to CELEBRATE Fairtrade Month and our new MURAL!
-Sign up for a drawing AND enter a free giveaway!
-Read about Fairtrade Month
-LEARN about the reason behind our mural, the subject, the brand sponsor, and the artist.
BUT WAIT, THERE'S MORE!
Read about Fairtrade, the artist, the inspo..
"We Are Fairtrade" is a celebration of millions of individuals worldwide working together for trade justice. It encourages consumers to make Fairtrade part of their daily lives by choosing Fairtrade products, attending events, and spreading the word.
For more information on the 'We Are Fairtrade' campaign, please visit WeAreFairtrade.org
Join us in celebrating a global movement to rebalance trade and support farmers and workers around the world.
October is #FairtradeMonth!
We are partnering with @FairtradeMarkUS to create a world where farmers like Bengaly Bourama can thrive. Bengaly is a farmer with COOBADI, a Fairtrade certified cocoa cooperative in Côte d'Ivoire. After studying human resource management at university, Bengaly became a cocoa farmer at the suggestion of his father. It was also a great way to satisfy his entrepreneurial spirit. He produces cocoa that goes into Fairtrade certified products like Ben & Jerry's ice cream!
Supporting a fairer deal for farmers like Bengaly is the heart of what we do at Urban Greens, and we are inspired by Bengaly's commitment to environmental stewardship, his community and his work. And now his story is on display! In honor of Fairtrade Month, Bengaly is featured in Providence, RI in a beautiful new mural by AGONZA (@‌AGONZAART) made in partnership with @FairtradeMarkUS, @‌UrbanGreensCoopMarket and @‌BenAndJerrys. If you're nearby, be sure to check it out!
Regardless of whether or not you can enjoy this beautiful, new mural in-person, remember that when we choose products with Fairtrade certified chocolate, we are doing our part–as brands, farmers, grocers and shoppers–to realize a world where farmers and workers have an equal seat at the table. Together, we can make this vision a reality. Together, #WeAreFairtrade.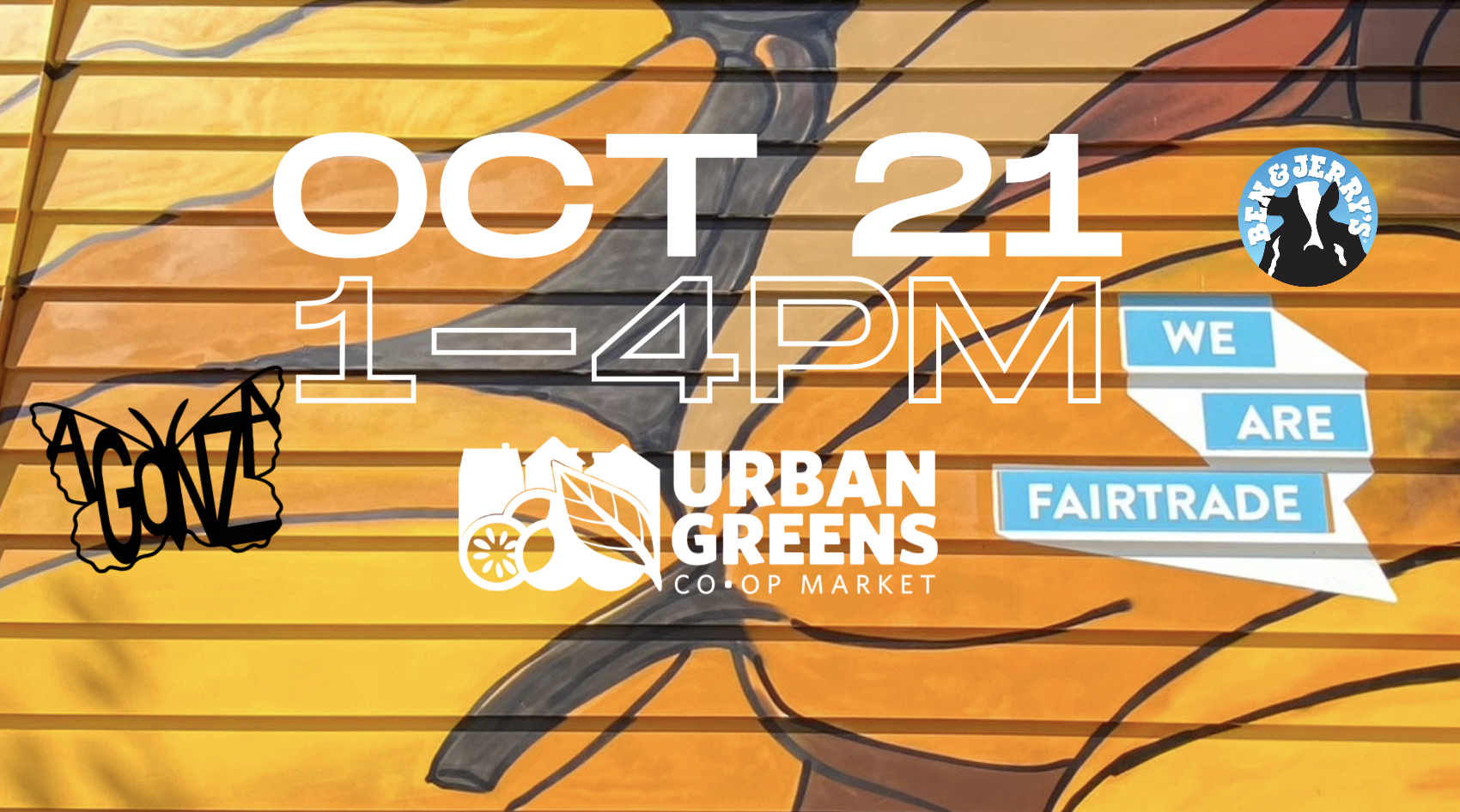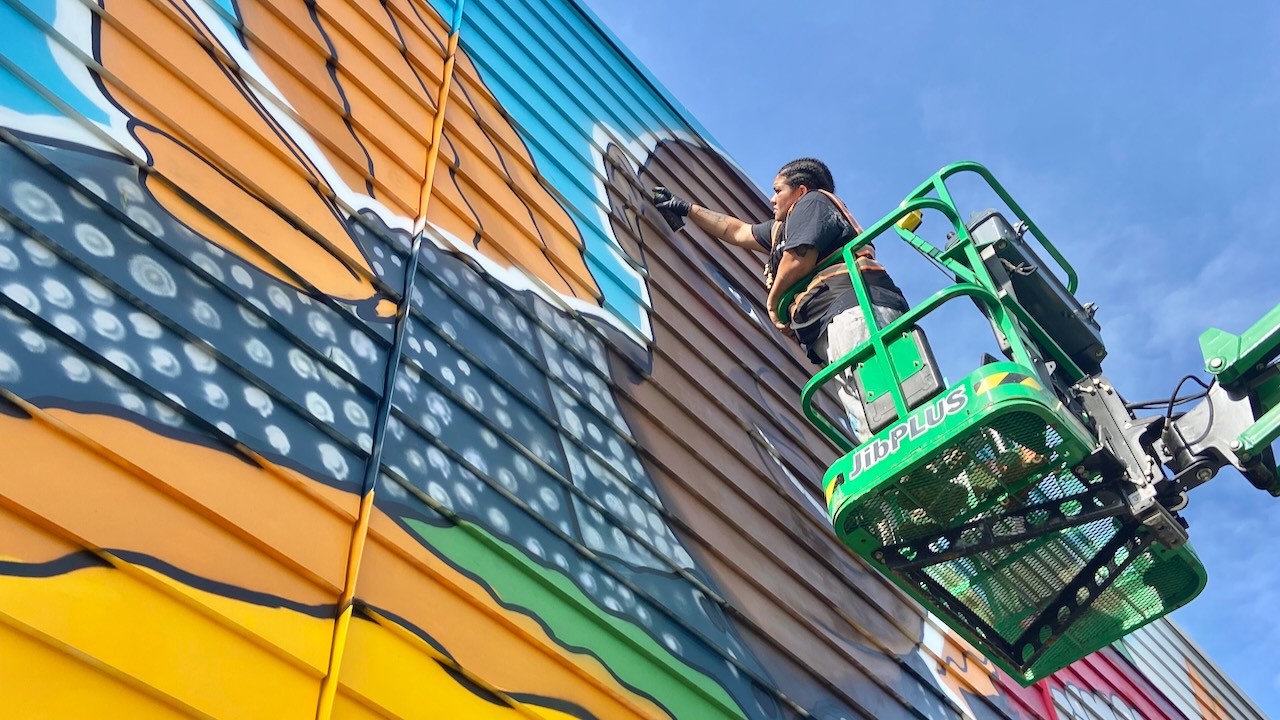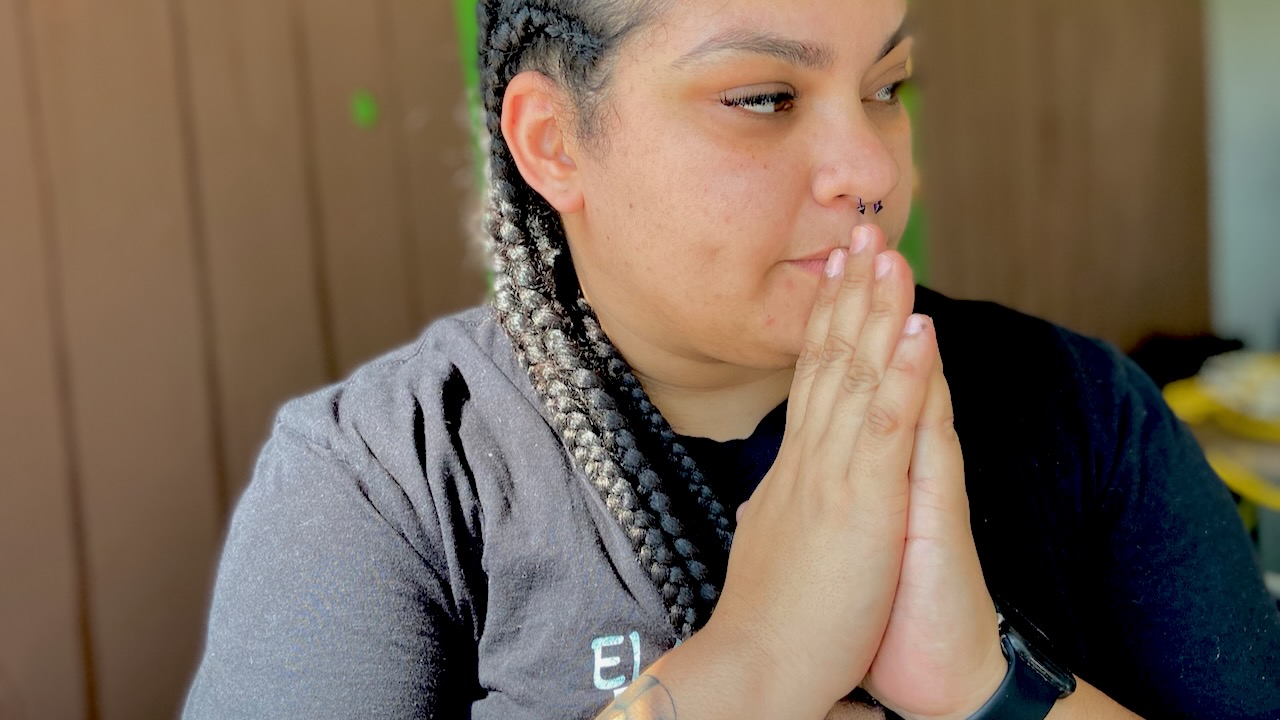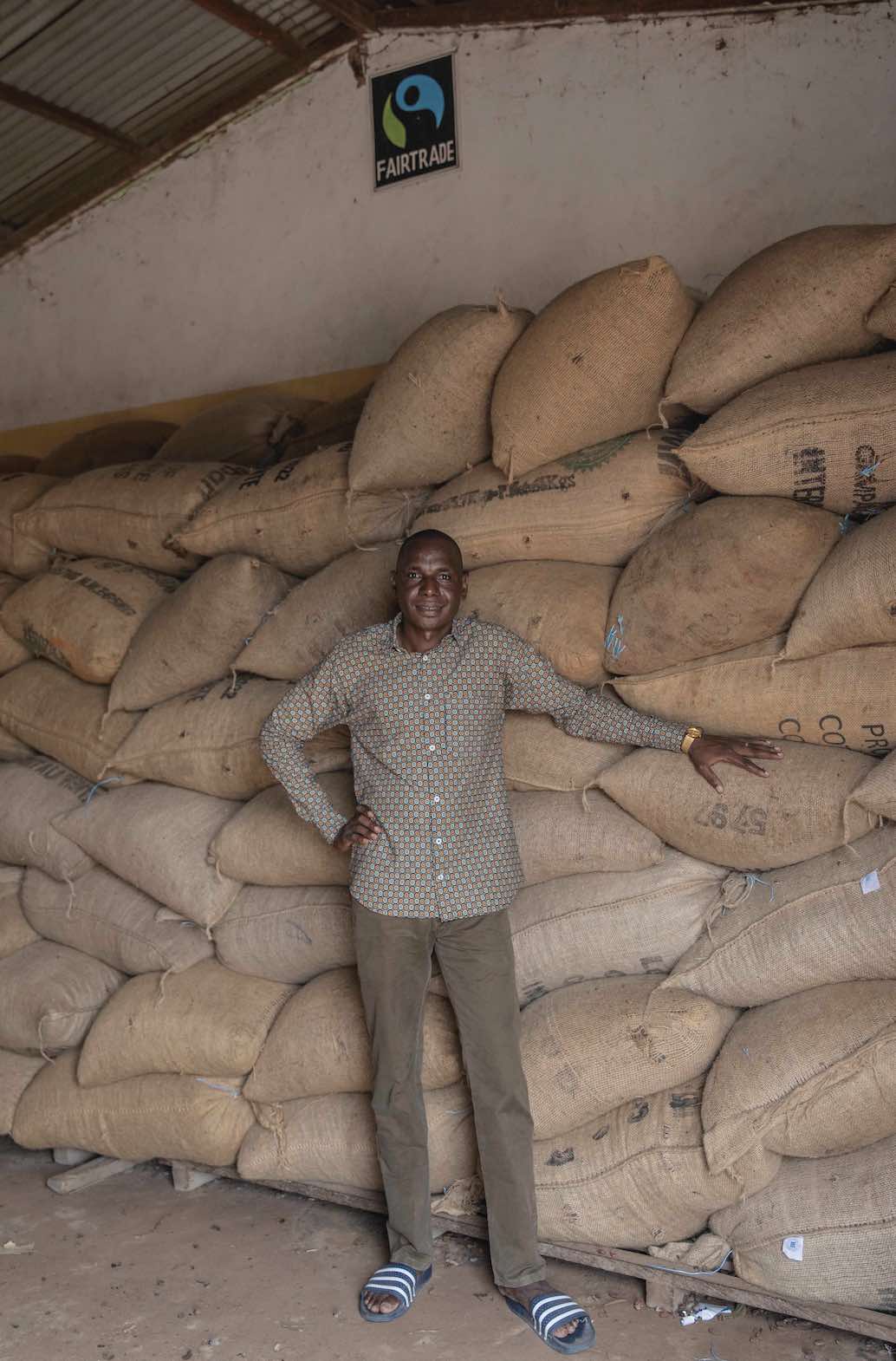 Farmer:
Bengaly Bourama is a farmer with COOBADI, a Fairtrade certified cocoa cooperative in Côte d'Ivoire. He hails from Mali and studied human resource management while at university there. Upon completion of his studies, he encountered a familiar dilemma–what to do next. His father pitched cocoa farming to him, noting that it was a profitable alternative to "just wandering around, doing endless internship[s]"–plus, it was an opportunity for entrepreneurship, an idea that agreed with Bengaly. So, he settled in Côte d'Ivoire, ready to attend trainings, craft a business plan and cultivate cocoa.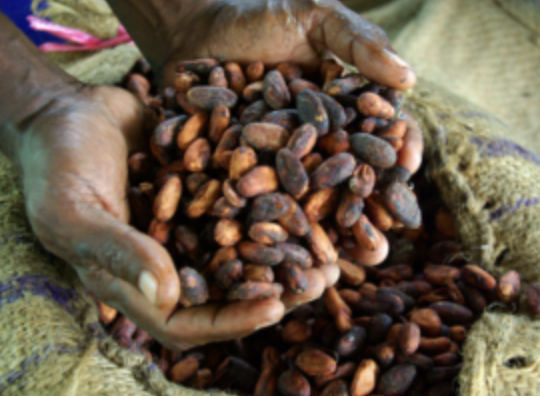 Brand:
Ben & Jerry's mission aligns with Fairtrade's commitment to bring together people, businesses, farmers and more to see a more just and equitable society. The brand takes pride in crafting the finest ice cream in the most compassionate manner possible. In 2005, Ben & Jerry's was the first ice cream maker in the world to use Fairtrade certified ingredients and since 2020 has supported a living income approach for farmers. Ben & Jerry's is also supporting Bengaly's cooperative, COOBADI, in their share tree planting initiative.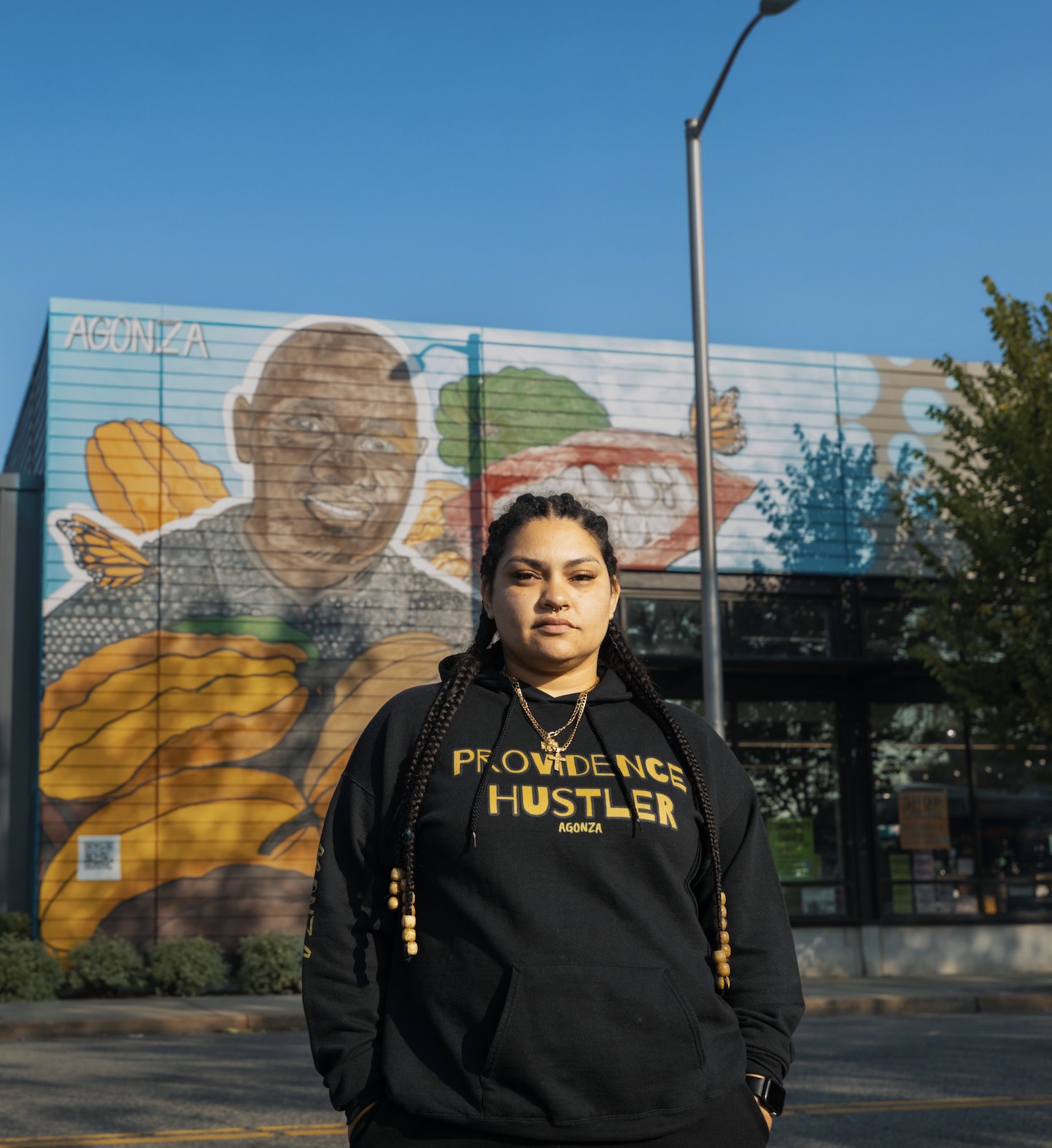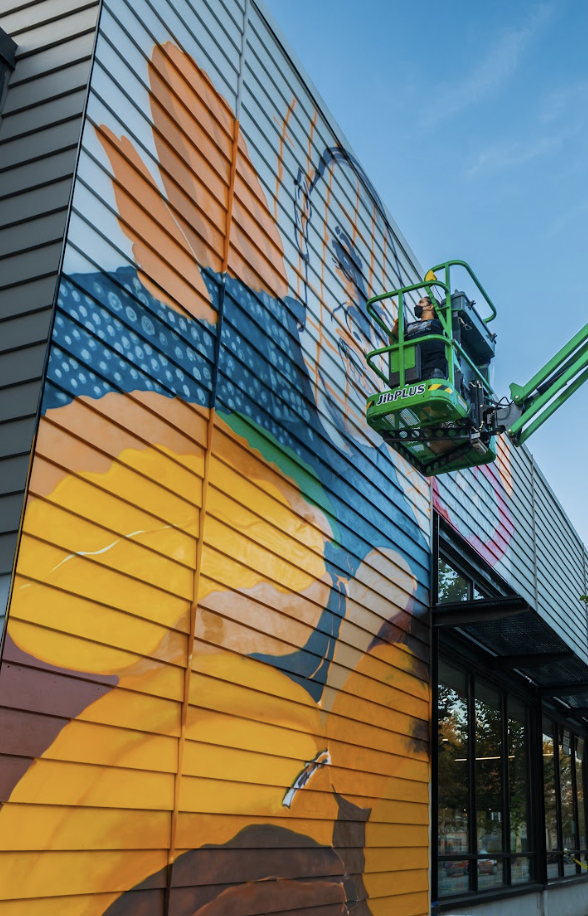 Artist:
AGONZA is a Latina Artist born in Providence RI. Her biological mother was born in Puerto Rico and her father was born in the Dominican Republic. She spent her childhood in the Manton Heights Projects with her grandmother. From the ages of 9-17, her family kept her living in the Dominican Republic with family friends. AGONZA then returned to the US and finished high school with all AP courses at Feinstein High. She then attended the University of Rhode Island and graduated in 2015 with a major in Fine Arts and a minor in theater design. In her early years of muralism, she juggled multiple jobs. Although maintained employment working in human resources from 2014 while still pursuing painting.
In 2020 AGONZA was Breaking News in Providence RI for the George Floyd and Brianna Taylor BLM protest. Where businesses began boarding up their storefronts due to riots. AGONZA was one of the first artists to paint on boarded-up windows to demonstrate her solidarity with the Nation and encourage peace. She then made history in Providence RI by being the first to complete 2 exterior wall murals side by side in 2021 in Providence housing as a child who grew up in these projects. As well as being a part of a 6 BIPOC artist team to create the largest mural in Rhode island. She continues to use her knowledge of social work and her personal life to connect with her community. She shares all her artwork via social media Platforms mostly on INSTAGRAM, known as @AGONZAART.
Recent Posts
Barbra
Dear Co-op Community, I wanted to take a moment here in this season of gratitude and togetherness to thank the Urban Greens community for welcoming me and my family. Urban Greens is a co-op [...]
Barbra
Urban Greens Announces New General Manager! Please join us in welcoming Rob Drake. Rob brings 11 years of co-op experience, exhibiting a versatile skill set spanning Marketing, Purchasing, Pricing, Store Operations, and General Management. His [...]
Barbra
We have so much to share... Here's a preview of the contents below: -We're having an ice cream social on Oct 21 to CELEBRATE Fairtrade Month and our new MURAL! -Sign [...]