Thanksgiving Turkey Ordering Now Available!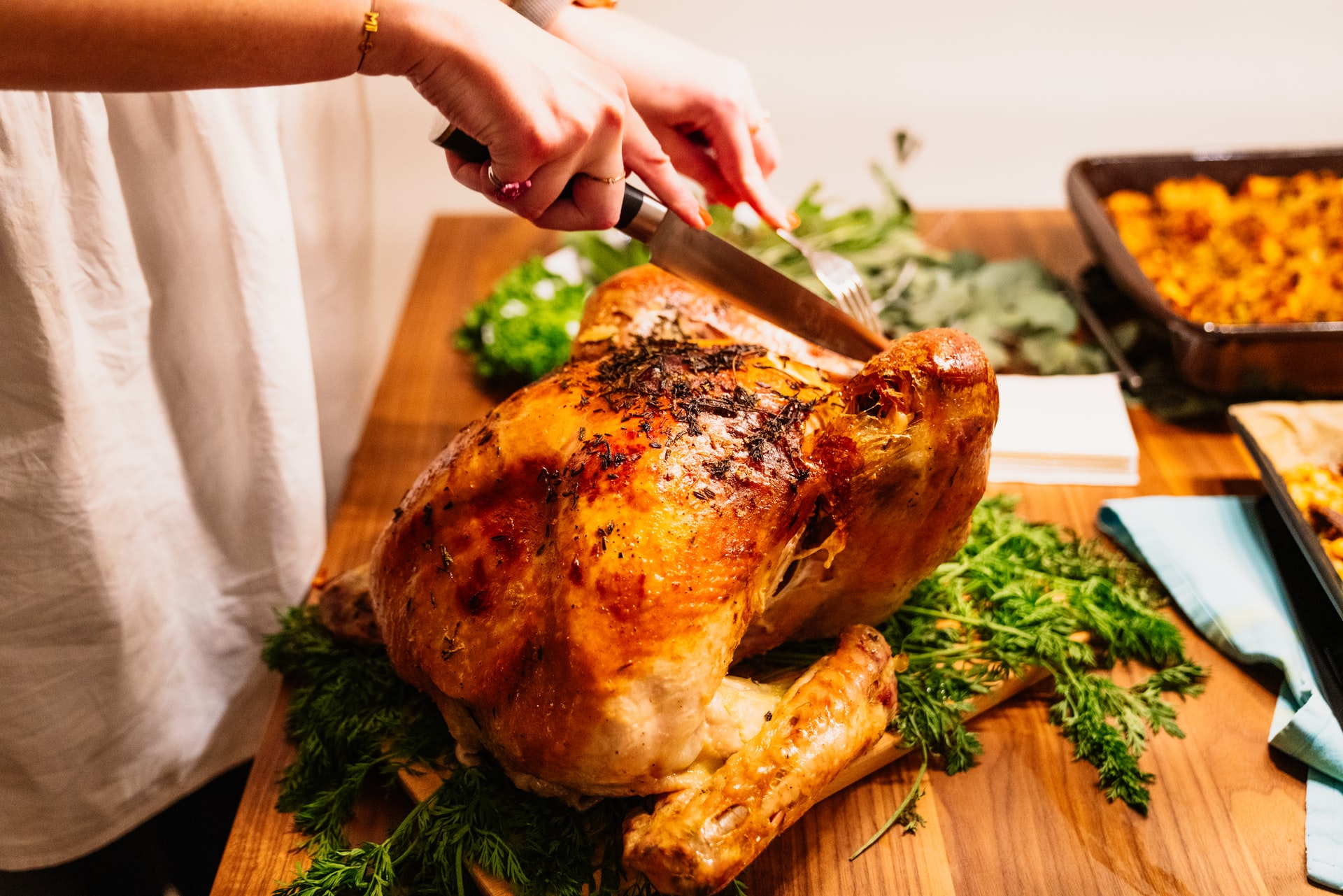 Pickup: 8am – 9pm Tuesday, November 24th & Wednesday, November 25th.
8am – 10am Thursday, November 26th.
Local – Baffoni's Farm – $3.99/lb    (Sizes available: 10-12 lbs, 14-16 lbs, 16-18 lbs, 20-22 lbs, 22-24 lbs, 24-26 lbs)
About Baffoni's Farm: "We believe in the humane treatment of our birds, and work hard to provide them with a nourishing habitat in which they can thrive. We feed our poultry a wholesome diet that is regimented, consistent, and absolutely free of any antibiotics, hormones, or meat by-products of any kind."(http://www.baffonispoultryfarm.com/)
Plainville Farms – $2.99/lb      (Sizes available: 12-14 lbs, 14-16 lbs, 16-18 lbs) 
About Plainville Farms: "Our practices promote health and well-being to prevent our flocks from getting sick, we never ever administer antibiotics. We only feed our flocks a high-quality, fortified diet of vegetarian grains in a stress-free environment in accordance with our highest standard." (https://www.plainvillefarms.com/en/our-story/)
All Natural – $1.99/lb     (Sizes available: 12-14 lbs, 14-16 lbs, 22-24 lbs)
About All Natural Turkeys: "These turkeys are raised without the use of antibiotics, and do not contain any artificial flavor or flavoring, coloring ingredients, chemical preservative, or any other artificial or synthetic ingredient, and are minimally processed." (USDA)
All turkeys fresh, never frozen.
Final purchase price will be based on the specific weight of your individual turkey.
Recent Posts
Corey Auger
Are you interested in getting involved? Urban Greens is seeking new board candidates to nominate for election at this year's annual owner meeting on August 9th from 6:30-7:30pm! Joining the board is a great way [...]
Philip Trevvett
Member-Owner Meeting, May 2nd! Please Join Us For Our Virtual Annual Member-Owner Meeting & Online Voting!   When: Monday, May 2nd Time: 6:30-7:30 PM Where: On Zoom. Register here to receive a link to the [...]
Barbra
Are you interested in getting involved? Urban Greens is seeking new board candidates to nominate for election at this year's annual owner meeting (virtual details tbd)! Joining the board is a great way to be [...]