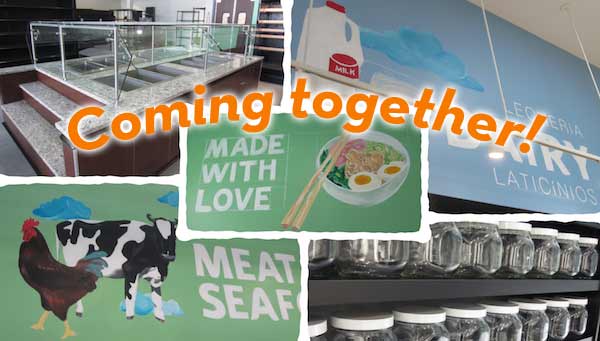 Construction Complete – Certificate of Occupancy in Hand!
After lots of planning, countless details, and the inevitable hiccups in construction, we're excited to announce that construction on the store is complete! This past month we received our certificate of occupancy from the city. We're now moving forward with finishing touches around signage and wall art, and focusing on everything else that needs to go inside the store (food, staff, and finally customers!).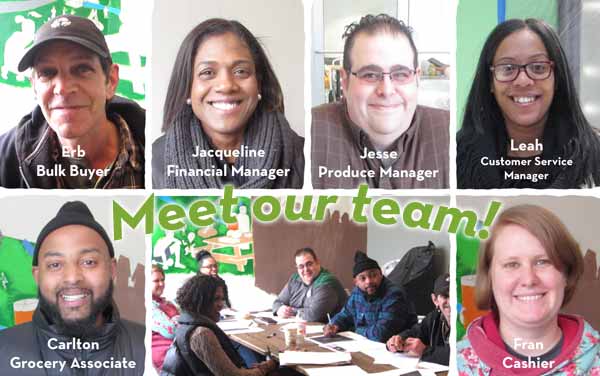 Hiring! Meet Our Growing Team!
With Certificate of Occupancy in hand, we can finally start bringing on the team that will support our GM in running the store! Over the past 2 weeks, 6 new staff members joined our team: Jacqueline, Leah, Erb, Jesse, Carlton, and Fran. The first team trainings are taking place this week, and we'll continue to fill out our full team in the coming weeks!!
Recent Posts
Barbra
Dear Co-op Community, I wanted to take a moment here in this season of gratitude and togetherness to thank the Urban Greens community for welcoming me and my family. Urban Greens is a co-op [...]
Barbra
Urban Greens Announces New General Manager! Please join us in welcoming Rob Drake. Rob brings 11 years of co-op experience, exhibiting a versatile skill set spanning Marketing, Purchasing, Pricing, Store Operations, and General Management. His [...]
Barbra
We have so much to share... Here's a preview of the contents below: -We're having an ice cream social on Oct 21 to CELEBRATE Fairtrade Month and our new MURAL! -Sign [...]